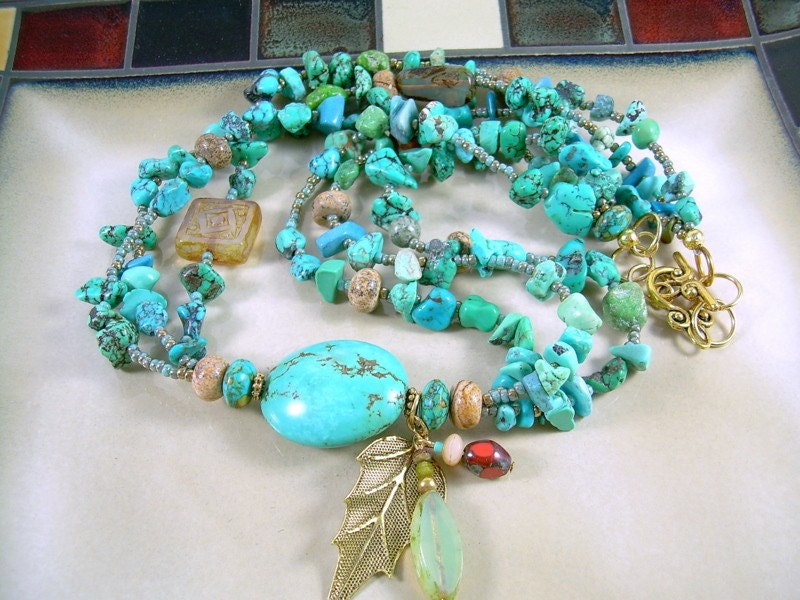 A bold showpiece turquoise necklace. Turquoise chips with Picasso seed beads strung on a three strand necklace with a large center turquoise bead.
There are all sorts of turquoise, howlite,Chinese turquoise and maganise just to name a few that add different colors and textures.
Tucked in-between are little delica Picasso seed beads in a turquoise and gold color. Ever so often there is a ...
Click Here to Visit My Etsy Shop!