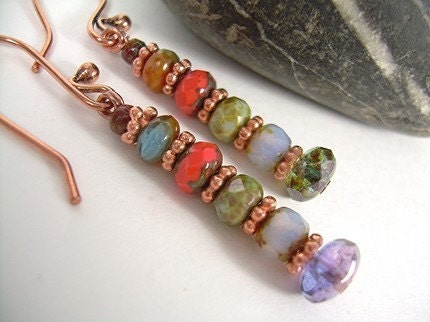 Elegant Copper and Picasso Bead Earrings with multi colored faceted beads in wonderful earthy colors, just right for the winter season. You will feel warm every time you wear these glowing copper earrings.
Earrings are 1 - 3/4 inches from the top of the solid Copper ear wire.
These earrings are sure to be a favorite pair!
Come visit my shop on Etsy
http://www....
Click Here to Visit My Etsy Shop!