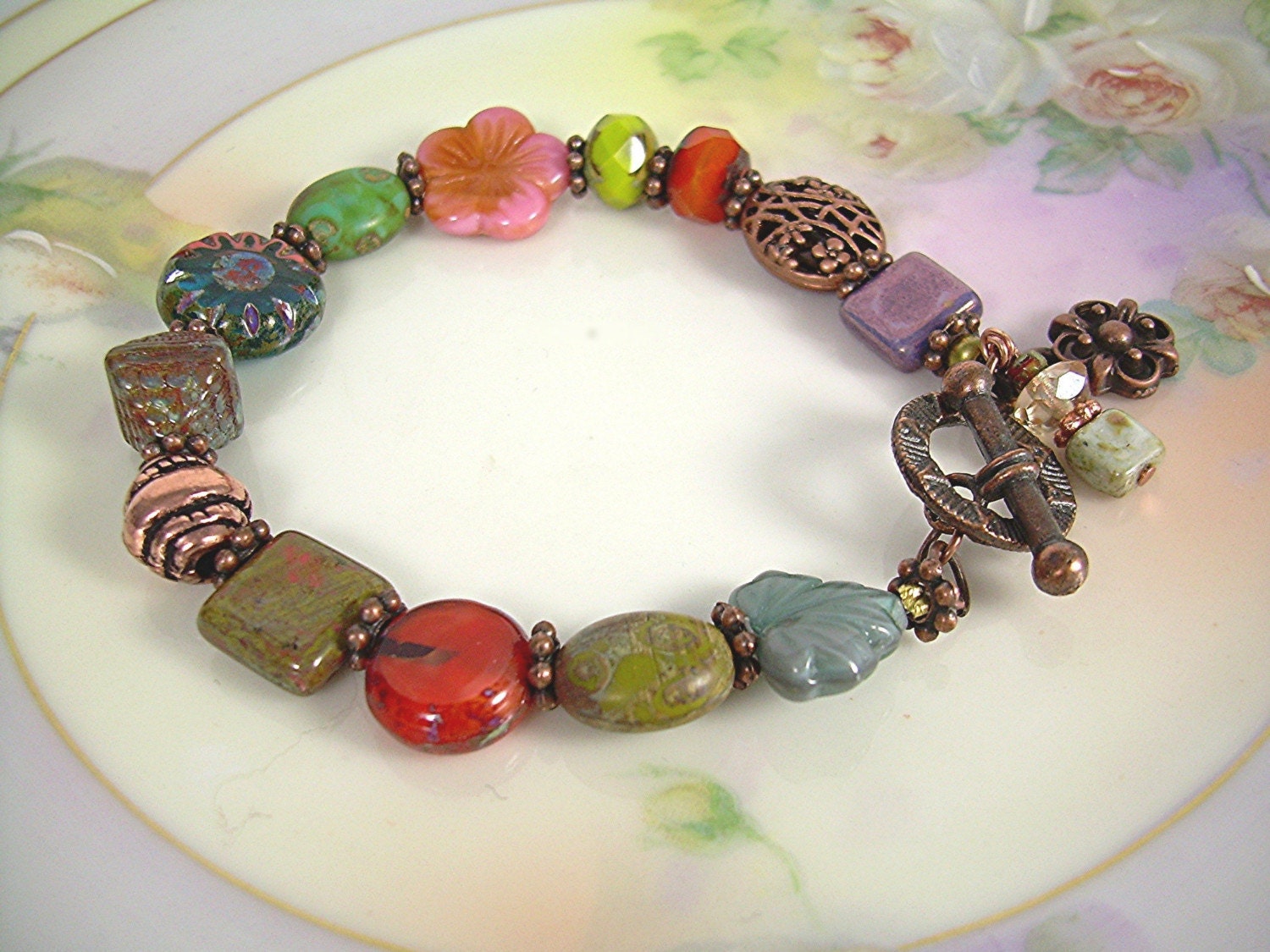 A awesome little bracelet spiced up with all sorts of fun Picasso beads in all sizes and shapes with a great Color combination.
Tucked in between each a antiqued copped spacer and ever so often a beautiful copper Bead or charm.
This unique bracelet is a bit over 7.5 inches with a antiqued Copper Toggle Clasp.
Every time you wear this you will feel a bit spicy and sassy.
Click Here to Visit My Etsy Shop!